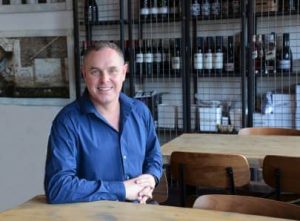 I am always keen to assist others achieve their personal goals. My ability to build strong working relationships with a broad range of people translates into trusted client partnerships where positive outcomes rule.
My interests in architecture and interior design, make me well-traveled and well-educated with a first class Honours Degree, BSc (Hons), in Zoology and Psychology. I also hold a commercial pilots' license and is consider myself a dab hand on my Steinway grand piano, and I aspire to further my classical music qualifications.
I have a firm belief in property as a wealth creation vehicle borne out by my own investment experiences, I have a sharp eye for detail and a sound knowledge of property fundamentals. I was previously a property investor in Dunedin, meaning I have first-hand experience in property management and project managing renovations. I always seek to up skill and network within the business community, I'm a member of the Auckland Property Investors Association and a former member of the Otago Property Investors Association.
My personable manner, good time management strategies and perfectionist tendencies allow me to streamline processes and exceed service and end-result expectations. I am told I am known for being trustworthy, reliable, upfront and above all, professional. My robust networking skills and commitment to being at the forefront of the evolving property sector is well-supported by New Zealand Sotheby's International Realty's enviable position in the real estate market.
I wholeheartedly believe in giving back to the community where I can: until recently I was a volunteer telephone counselor for Youthline.
Click here to view Stewart Morgan personal real estate website!